Posts for: October, 2013
By Estill Dentistry
October 16, 2013
One of your teeth's best defenses against tooth decay is its hard, outer layer made of a mineral-rich substance known as enamel. This great protector, however, has an enemy — acid — from the foods and drinks we consume as well as the acid byproducts from bacterial plaque. A high acidic level in the mouth could lead to the complete erosion of enamel, leaving teeth more susceptible to decay.
When the acid level in the mouth rises, calcium and other minerals in enamel become soft and begin to slough off, a process called de-mineralization. But the body can reverse this process with the help of saliva, which can neutralize acid. Saliva also contains calcium that can bind to the tooth surface and help replace what was lost during de-mineralization — a process known as re-mineralization. Saliva can normally accomplish this in thirty minutes to an hour after eating.
Unfortunately, saliva's neutralizing power can be overwhelmed when there is too much acid present. This occurs when we ingest substances like sodas or sports drinks that are high in citric acid. Many of these same beverages also have a high buffering capacity that slows the neutralizing effect of saliva. Ironically, we can also interrupt re-mineralization if we brush our teeth too quickly after eating or drinking something acidic. The enamel has been softened by the acid and when we brush before re-mineralization we can actually brush away some of the enamel.
There are some steps you can take to help this natural process for maintaining a healthy pH balance in the mouth. First, limit your intake of acidic foods and beverages. Drink water for rehydration, or at least acidic beverages enriched with calcium. If you do drink an acidic beverage use a straw to reduce acid contact with teeth, try not to swish it around in your mouth, and try to drink it during mealtime. Finally, wait 30 to 60 minutes before brushing your teeth after eating or drinking something acidic.
Tooth enamel is a key component in maintaining healthy teeth. Protecting this prime defense against decay will pay you dividends for many years to come.
If you would like more information on enamel erosion, please contact us or schedule an appointment for a consultation. You can also learn more about this topic by reading the Dear Doctor magazine article "Dental Erosion."
By Estill Dentistry
October 01, 2013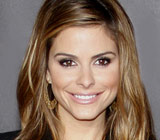 Maria Menounos, an independent filmmaker, actress, and co-host of daily entertainment news program Extra, learned at an early age about the importance of maintaining good general and dental health when her father, Constantinos, a Greek immigrant, was diagnosed with type 1 diabetes. As a result, her parents made sure the family consumed a diet filled with fresh fruits and vegetables, many of which they produced themselves. Maria and her family also consumed little-to-no junk food.
Menounos is still committed to helping those with diabetes. In fact, because she saw first hand the power of communication in the lives of diabetes patients and their families, Menounos is an avid ambassador for the American Diabetes Association.
Maria's experience with diabetes is one that she shares with millions of people worldwide. And if you or someone you care about is suffering from this disease, it's important to be aware of the connection between diabetes and oral health. Recent research has shown a link between two chronic inflammatory conditions: periodontal (gum) disease and diabetes. Evidence consistently reveals that diabetes is a risk factor for increased severity of periodontal disease and conversely, periodontitis is a risk factor for worsening blood glucose control in patients with diabetes and may also increase the risk of diabetic complications. Periodontal inflammation is also associated with an elevated systemic (general body) inflammatory state and an increased risk of major cardiovascular ("cardio" – heart; "vascular" – blood vessel) events such as heart attack, stroke, adverse pregnancy outcomes (e.g., low birth weight and preterm births) and altered blood sugar control in people with diabetes.
If you are interested in learning more about periodontal disease, you can continue reading the Dear Doctor magazine article "Diabetes & Periodontal Disease." Or, if you are diabetic and fear you may have periodontal disease, you can contact us today to schedule an appointment so that we can conduct a thorough examination. During this private consultation, we will also discuss any questions you have as well as what treatment options will be best for you. And to read the entire interview with Maria, please see the Dear Doctor magazine article "Maria Menounos."