Posts for: September, 2014
By Estill Dentistry
September 23, 2014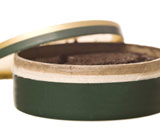 Chewing tobacco, especially among young athletes, is considered fashionable — the "cool" thing to do. Many erroneously think it's a safe alternative to smoke tobacco — it is, in fact, the source of numerous health problems that could ultimately lead to disfigurement or even death.
Chewing or dipping tobacco is especially linked with the sport of baseball. Its traditions in baseball go back to the late Nineteenth Century when players chewed to keep their mouths moist on dusty fields. The habit hit its greatest stride after the surgeon general's warning on cigarettes in the late 1950s. Now, players wishing to emulate their major league heroes are prone to take up chewing tobacco at an early age.
But the habit comes with a price tag. Individuals who chew tobacco are more susceptible to oral problems like bad breath, mouth dryness, or tooth decay and gum disease. Users also increase their risk for sexual dysfunction, cardiopulmonary disease (including heart attack and stroke) and, most notably, oral cancer.
Derived from the same plant, chewing and smoke tobacco share a common trait — they both contain the highly addictive drug nicotine. Either type of user becomes addictive to the nicotine in the tobacco; and like smoking, a chewing habit can be very difficult to stop.
Fortunately, many of the same treatments and techniques for quitting smoking can also be useful to break a chewing habit. Nicotine replacement treatments like Zyban or Chantix have been shown effective with tobacco chewing habits. Substituting the activity with gum chewing (non-nicotine, and with the sweetener Xylitol), or even an herbal dip can also be helpful.
Like other difficult processes, it's best not to try to quit on your own. You should begin your efforts to quit with a consultation with your doctor or dentist — they will be able to prescribe cessation medications and provide other suggestions for quitting. You may also find it helpful to visit a behavioral health counselor or attend a tobacco cessation support group.
Rather than just one approach, successful quitting usually works best with a combination of techniques or treatments, and perhaps a little trial and error. The important thing is not to give up: the improvements to your dental health — and life — are worth it.
If you would like more information on quitting chewing tobacco, please contact us or schedule an appointment for a consultation. You can also learn more about this topic by reading the Dear Doctor magazine article "Quitting Chewing Tobacco."
By Estill Dentistry
September 08, 2014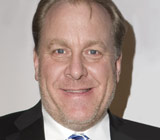 For years, even as tobacco use began to decline and disappear in most settings, professional baseball seemed one of the few exceptions. Now, the tide is finally turning. Recently, the legendary right-hand pitcher Curt Schilling revealed that he had been treated for oral cancer — and said that his chewing tobacco habit was to blame. "I'll go to my grave believing that was why I got [cancer]," Schilling told the Boston Globe.
Schilling isn't the only former player whose oral cancer is blamed on smokeless tobacco. Tony Gwynn, Hall of Famer and beloved coach, recently passed away from oral cancer at the age of 54. His death led to players pledging to give up the habit. But many still use "dip" or "snuff," thinking perhaps it's not so bad after all.
In fact, nothing could be further from the truth. With nicotine as its active ingredient, chewing tobacco can be just as addictive as cigarettes. Not only is nicotine addictive, it also increases heart rate and blood pressure, constricts the arteries, and affects the body in other ways. In addition to nicotine, chewing tobacco contains about 30 other chemicals known to cause cancer.
Tobacco use of any kind is a major risk factor for oral cancer. While it isn't as well-known as some other types of cancer, oral cancer can be just as deadly. About 43,000 people in the U.S. are diagnosed with it each year — and the 5-year survival rate is just 57%. One reason for the relatively low survival rate is that oral cancer isn't usually detected until it has reached a later stage, when it's much harder to treat.
What can you do to reduce your risk for oral cancer? Clearly, you should stop using tobacco products of any kind. Moderating your intake of alcohol, and eating more plant foods and less red meat can also have an impact. And don't forget to have regular dental checkups: cancer's warning signs can often be recognized in an oral examination — and early detection can boost survival rates to 80-90 percent.
How does Schilling feel about chewing tobacco now? "I lost my sense of smell, my taste buds for the most part. I had gum issues, they bled, all this other stuff," he told the Globe. "I wish I could go back and never have dipped. Not once."
If you have questions about oral cancer or cancer prevention, contact us or schedule an appointment for a consultation. You can learn more in the Dear Doctor magazine articles "Chewing Tobacco" and "Diet and Prevention of Oral Cancer."